Car interior repair services as carried out by C & P Panelcraft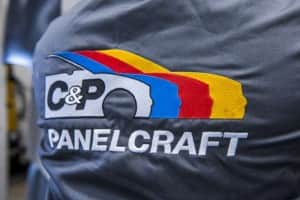 Damage to the interior of vehicles is extremely common. It is something that can seriously undermine the value of our vehicle – At C&P Panelcraft in Croydon, our car interior repair services can really make a difference. Interior damage can be caused by cigarette burns, wear and tear, spills and scuffs. Leather can tear and wooden trim can chip and mark very easily.
We have adopted the latest technology and equipment that allows our technicians to repair interior damage. We attempt to match all colours precisely and work to an extremely high standard.
Repairs to interior and leather
Leather is now fitted as standard in many vehicles. This means that leather repairs are a regular necessity. We can carry out a re-colourisation that involves permanently re-colouring the area or even the whole interior.
We carry out the following repairs:
Repair and restoration of leather
Repair to velour
Veneer and wood repairs
Cigarette burn repairs
Plastic repairs
Vinyl repairs
Dashboard repairs
Carpet repairs
Our specialist equipment makes it easy for us to repair your interior damage. Having your interior repaired has never been so easy, so whether you have cigarette burns, tears or mobile phone bracket holes – let us take care of it.
To find out more about our amazing interior repair service you can contact us on 01689 846520 or email us at .