Testimonials provided by customers of C & P Panelcraft
At C & P Panelcraft, we care about you and your vehicle which is why we strive to always achieve quality and reliability. Many of our customers come from personal recommendations. Please take a look at our customer testimonials to find out why we are highly regarded.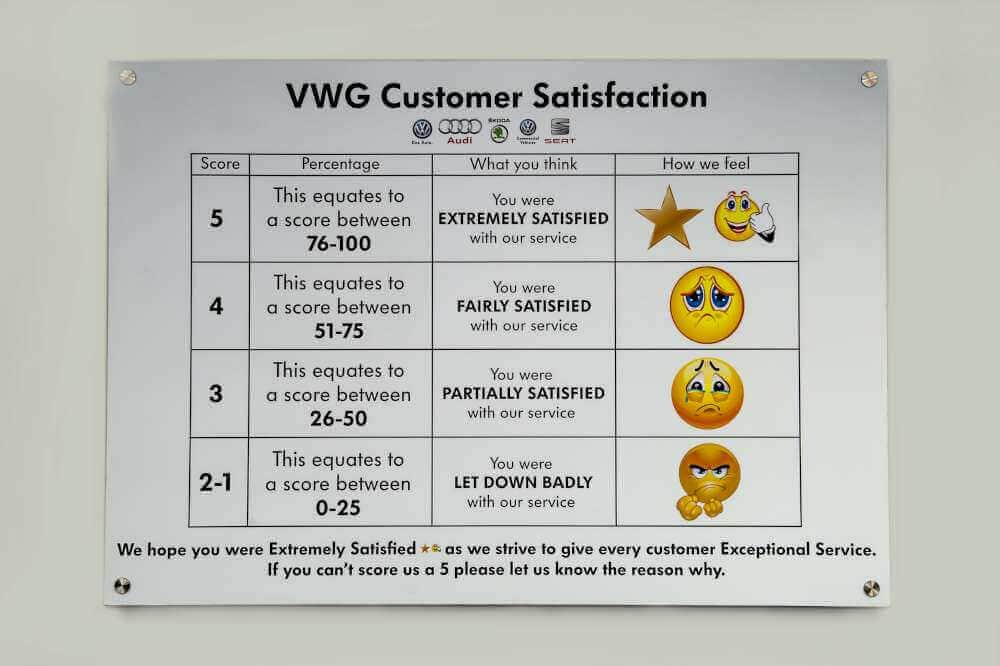 ★★★★★
"
Thank you so much. I am very pleased with the work done and I will certainly come back to you when I need help again!
"
★★★★★
"
This is a brief note of appreciation to each and all concerned for the repair of my car. It has been returned in impeccable condition and, in particular, I want to express my appreciation to all in the Body/Paint Shop for their work during, in what must have been extremely difficult conditions during the intensive heatwave. My thanks also to Nicki Alcroft for being in touch so soon after the initial referral. She is a most helpful first-line representative for the Company. Additionally, thanks too are due to 'Chancel who kept me fully informed throughout the process. His manner too was helpful and amiable in every way. He is both a credit to himself and an undoubted asset to the Company. He certainly deserves the proverbial 'pat on the back! - one couldn't have wished for better. Lastly, thanks as well to 'John the Driver who collected and returned the car. He too is an excellent link-man between client and Company. You will have gathered how exceptionally pleased and satisfied I have been with the whole process. Needless to say I would/will thoroughly recommend the Company to anyone I know.
"
★★★★★
"
My Audi TTRS recently suffered a very minor scratch to its bodywork, and the car was sent to you via the Audi garage for repair. Please accept my sincere thanks for the manner in which the work was undertaken, as your efforts on my behalf were, from start to finish, simply exceptional. By removing the mark through careful polishing rather than respraying, as was initially suggested by Audi, you saved me literally, hundreds of pounds. You could easily have gone ahead with the work commissioned through the Audi dealership and made much more money from the incident, but instead I was given a call, and notified that the issue had been resolved without the need for extensive bodywork to be undertaken. Shortly after receiving the vehicle back the next day, I was given another courtesy call asking if I was happy with the work that had been done. This was hugely impressive. The result is exceptional, the blemish now unnoticeable, but what struck me most about the experience, has been your genuine commitment to customer service. Everyone I dealt with, from those working on the front desk to your technician, were nothing but friendly, articulate, professional and efficient. Thank you again for making a potentially painful and expensive experience nothing of the sort. I have already spoken to my friends praising your work, and I have passed on your details to all my professional teaching colleagues. Thank you once again for the outstanding service.
"
★★★★★
"
So happy with the service from start to finish. Communication was 5 star and we are extremely pleawed with the service and repair we received and will be using them again. What a great team they have there. Very happy customers
"
★★★★★
"
An extremely polite and efficient company who manage the repairs to our fleet of company vehicles. Whenever works or repairs are being carried out we are given regular updates with the progress. The vehicles are always returned in pristine condition having been cleaned inside and out. Thank you C&P Panelcraft
"
- JP Air Conditioning Services Limited
★★★★★
"
Thanks very much for the amazing work you guys did on my Audi TT! It looks even better than before. Huge congratulations to the C&P Panelcraft team! I will definitely use and recommend your services in the future.
"
★★★★★
"
Just a short note to say 'thank you' for sorting out my husband's car after it suffered damage to its bumper. Not only were your staff helpful in the advice they gave which led to the most cost-effective option for the repair, they also carried out the remedial work to a very high standard. We would absolutely use your company again, though hoping we don't need to!
"
★★★★★
"
I received an excellent level of service from the repair shop from start to finish.
"
★★★★★
"
I received an excellent level of service from the repair shop from start to finish.
"
★★★★★
"
I recently used C&P Panel Craft to repair the damage to our company van, and would happily recommend them to anyone. I found the whole team at C&P to be extremely helpful and efficient. Their prices are reasonable and workmanship is to a very high standard. I was extremely pleased with the whole process from getting an initial quote to arranging the van to be booked in to collection of the said van. The process was both smooth and transparent and I fimly believe they went above and beyond having thrown in a fre extras free of charge which arose once the repairs had begun. I would highly recommend their services and have nothing but praise for them. I must mention Dan in particular who I found highly professional extremely knowledgeable and a pleasure to do business with. Thank you to the team @ C & P Panel craft.
"
★★★★★
"
Just wanted to share the amazing experience I had at C & P Panelcraft last month. I called on a Monday late afternoon and left a message to be called back as I had had my wing mirror battered by vandals. I received a call the following morning, sent photos of the damaged mirror and 24 hours later the part had arrived, been replaced and even more impressively for half of what I thought it was going to cost. I also wanted to mention that the customer service was brilliant and the staff all really professional and friendly - I hope not to have to use your services again, but if I do know I will be in safe hands and will recommend you whenever the opportuinty arises. Thank you 😀
"
★★★★★
"
This is a short note to thank the staff of C&P Panelcraft for the care taken of my car when I brought it in. The repairs were done beautifully and on time and the car was returned to me washed and polished. It was even delivered to me at work at a time to suit me. I want to thank you for service above and beyond the call of duty. Yours sincerely Dr O Abili
"
★★★★★
"
Dear Chris I just want to thank you for the Smart Repair work your team carried out on my car yesterday. It looks so good that when Kevin asked me to approve the finished work, I thought he'd got the wrong car. It really does look as good as new. Even the battle scars have disappeared: blue paint scuffs from a close encounter with a Margate bus. And exceptional customer service. I only asked the receptionist which bus goes to a railway station. The next minute I was sitting in the C&P breakdown truck being driven to Caterham. And to cap it all, once the car had been repaired, the C&P team gave it a good wash. Thank you Chris, I was delighted with the service and the work. I will definitely recommend C&P to take the dents out of accidents. With best wishes John Mulholland
"
★★★★★
"
Thank you for your continued support and ongoing commitment in providing excellent service to our customers.
"
- Network Management team, LV Insurance
★★★★★
"
Just a quick message to thank you for the excellent repair and service I received, everyone says the car has never looked so clean.
"
★★★★★
"
I am writing to you as I feel you should know how kind and trustworthy your employee was when he collected and returned my Rover 45. He turned up on time on both days. He explained how things worked very clearly and he was very sympathetic when I said that my vehicle has substantial values to me. He took the time to listen and was very approachable. He even delivered back a gift I had left in the back of the curtsey car I had used. Please can you say a big thank you from me, I felt at ease especially when I have not claimed before and didn't know how to go about it. I also want to say what a fantastic job your company has done – the door on my Rover was dented quite badly, but you really did a great job. It looks like new and the inside was also cleaned.
"
★★★★★
"
Just wanted to say a big thank you for the good service I received from C & P Panelcraft during the repair of my motor vehicle this week. The reception staff and Trevor were very helpful.
"
★★★★★
"
From the moment I contacted you following someone reversing into my car the process was seamless and effortless on my part. Photos were taken of the damage, and an estimate followed and instructions were issued. My car was collected from my door and like for like hire care was delivered simultaneously. In reverse when work was completed the cars were delivered and collected again from my door. All staff I dealt with in the process were extremely polite, courteous and efficient, especially Brenda in the office and Daniel who I spoke to in the office and delivered my car back which was as ever faultlessly repaired and immaculately clean. I have don and will continue to recommend your first class and professional company.
"
★★★★★
"
Thanks for the excellent workmanship on my vehicle. I now know where to recommend people to go. Once again many thanks.
"
★★★★★
"
I was very pleased with the repairs carried out to my car and the service I received was brilliant.
"
★★★★★
"
Very good service and went the extra mile to ensure my van was back on the road as quick as possible.
"
★★★★★
"
I have marked excellent for all categories. From the first phone call I received from C & P up until collection was first class. Thank you very much.
"
★★★★★
"
I am writing to express my thanks to Chris, Dan and the team at C & P Panelcraft for all their hard work repainting the front of my customers BMW Coupe. The finish of the paint work and the colour match were second to none even to a trained eye. I would, and have, highly recommended this company and their excellent work – their work ethic far outshines so called main dealers. As Chris so often tells us, they take the dent out of accident.
"
- Andy Chamberlain, AGC Motor Services of Westerham