Expert attention to detail at your Croydon accident repair centre
An Award Winning Bodyshop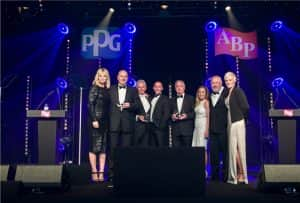 We are extremely proud to receive the award from LV Insurance for Best Loved Bodyshop. We share this award with 2 other body shops in the UK and it is a tremendous achievement for all of us.
"The standard within the LV Own Network is very high and it's huge recognition that you won on the first ever time we have presented an award of this type. Thank you and well done from all of us in the LV Network Management Team."
If your vehicle is in need of repair then come to us. We have a wide range of services available, including
C & P Panelcraft is a car body shop in Croydon that was established in 1978. Since then, we have always worked to offer our customers a first class service that comes with impeccable standards.
Our team of technicians has been assembled with one thing in mind, quality of service, which is why 97% of our customers would recommend us to their friends and family.
Regardless of the work your vehicle requires, we have technicians qualified in every aspect of car repairs and all repairs involve genuine parts and manufacturer-approved techniques.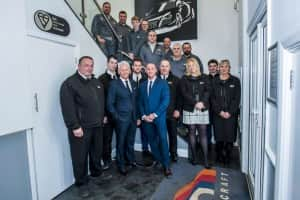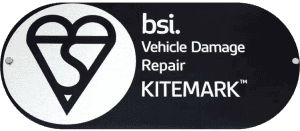 Free no obligation estimates and courtesy cars, where applicable, from a BSI Kitemark accident repair centre
We are BSI Kitemark accredited for vehicle body repair. The Kitemark proves that we have the ability to repair accident-damaged vehicles safely and competently. The Kitemark is an accreditation that we are proud of, because it proves the exceptional services we offer as an accident repair centre. Only a very small percentage of body shops are awarded this accreditation, so we take it very seriously. It emphasises the quality of our trained staff, our up-to-date equipment, repair methods and the materials that we use.
Our staff are qualified to the highest levels, meaning you can be assured that when you collect your car it will be as good as new! Our ATA's (Automotive Technician Accreditation) and VDA's (Vehicle Damage Assessors) have been trained to repair your vehicle using the exact repair methods as specified by the manufacturer.  All parts are genuine and labour is guaranteed so the warranty of your vehicle is maintained.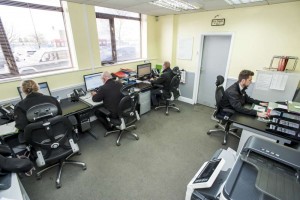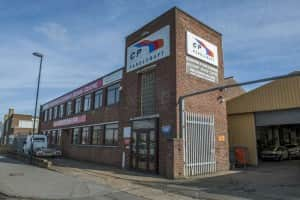 Created by experience, driven by customer satisfaction
At our Croydon based accident repair centre we work hard to deliver a flexible service, we aim to achieve absolute quality and our technicians guarantee a high standard of workmanship.
Electric vehicle charging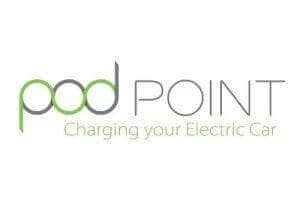 Always keen to be at the forefront of new technologies, C&P Panelcraft have a dedicated Electric Vehicle (EV) charging point, supplied by POD POINT, market leaders in this field. With this installation, we are able to re-charge your EV battery.
Our highly trained Hybrid Electric Vehicle technician is qualified to disarm hybrid vehicle batteries, a crucial safety measure prior to certain bodywork repairs being carried out. C&P Panelcraft recognise that hybrid cars are likely to form a significant proportion of cars on UK roads over the coming years, and have invested in the training needed to be able to safely work on these cars.
Remember "It's your legal right to have your vehicle repaired at your chosen garage" the choice lies with you the policyholder.
For more information on our services or for a FREE estimate contact us on 01689 846520 or email us at .