A COMPLETE
VEHICLE REPAIR SERVICE
IN CROYDON
0% FINANCE ON VEHICLE REPAIRS & EXCESS PAYMENTS
Get the best care for your care and split your next car repair bill into manageable chunks – interest free.
Call 01689 846 520 to speak to one of our team for more information.
Our car repair services
These are the core services we offer our customers:
An award-winning bodyshop
ABP British Bodyshop Awards Winners – Volkswagen Group Bodyshop of the Year 2020
LV 'Best Loved' Bodyshop 2016
LV Certificate of Appreciation for Outstanding Customer Service – December 2019
NBRA Greener Bodyshop – Silver Award
Why choose C&P
Panelcraft?
BSI Kitemark™-accredited repairers.

We're one of few repair centres in the UK to gain this prestigious acknowledgement of quality.

Approved by major insurance companies.

It's quick and simple to book in for an insurance repair with us – and don't forget it's your right to choose your repairer regardless of your insurer.

State-of-the-art equipment.

We continually invest in equipment and our bodyshop contains the latest innovations in the industry.

A longstanding reputation.

C&P Panelcraft is a family-run business, established in 1978. Our industry experience is unrivalled.

An expert, qualified team.

We're educated in manufacturer methods and undergo ongoing training. We can work on electric vehicles, too.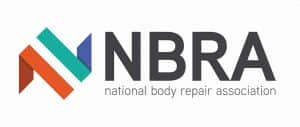 We're also proud members of the National Body Repair Association.
This offers you additional protections as our customer.
We comply with a strict code of conduct
We will treat you and your vehicle with respect
We work to the highest standards
We are backed by CTSI and the NBRA
See what our customers have to say about us.
Get your free,
no-obligation quotation
Request your free, no-obligation quote. You can upload documents online to give us key information.
Get in touch
Contact C&P Panelcraft – fill in our form and we'll be in touch shortly to discuss your vehicle.
OPENING HOURS:
In line with current guidelines, we would like to remind you that face masks should be worn in Reception. Operating hours may be subject to change, so we recommend calling us prior to your visit.