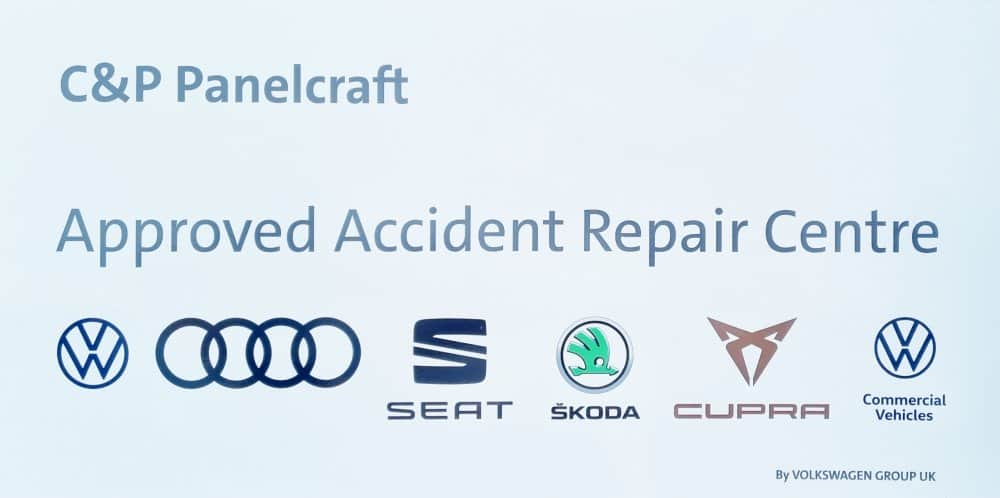 To offer a full range of repair services, we have a large bodyshop that's 15,200ft² in size. Our workshop contains all the latest equipment and facilities – modern vehicles require ongoing maintenance. We're also equipped to carry out major repairs following a crash, so whatever you need, we'll be able to complete the work in house.
Equipment in our bodyshop includes:
ADAS technology to calibrate systems such as matrix LED headlights, night vision and lane change assist
Alignment jigs and four-wheel alignment ramps, ensuring correct structural alignment, complete chassis strength and accurate steering
Vehicle diagnostic equipment
Specialist welding equipment
Inverta spot welding equipment, working with the different metals used by each manufacturer
Low bake spray ovens, allowing us to work in a dust-free space
We make sure we meet all our environmental obligations with our modern, up-to-date workshop equipment. The technology we choose incorporates Thatcham manufacturer data and is right at the cutting edge of vehicle repair innovation. Your vehicle will receive an extremely high standard of care because we have fully trained engineers who are experts in all areas of paint spraying, body work and panel work.
We also have a comfortable reception area with free Wi-Fi and tea and coffee, where you're more than welcome to wait while we carry out shorter repairs.
Get in touch
Contact C&P Panelcraft – fill in our form and we'll be in touch shortly to discuss your vehicle.