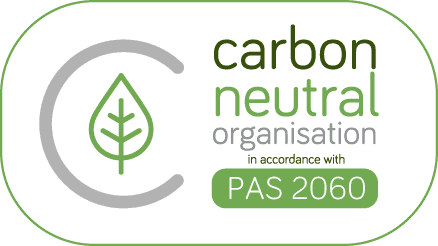 C&P Panelcraft is a carbon neutral company, achieved in accordance with PAS2060. It is our policy to manage and reduce the emissions from our operations, offsetting our residual emissions through verified offsetting projects. Our aim is to continually improve, embracing technology which helps us minimise our impact on the environment.
We're delighted to be NBRA Greener Bodyshop Award winners!
However, we never rest on our laurels. We are committed to protecting the environment and are continually looking for new ways to become more eco-friendly.
Some examples of the measures we have implemented include:
Sort and recycle plastic, cardboard and metal waste
Low solvent paint products are used (Spies Hecker HiTec)
We use low energy workshop lighting with motion sensors
Waste liquid products are responsibly removed from site using an accredited contractor
Speedy shutters help keep the workshop warm in the winter
We recognise that electric vehicles have a central place in the transport industry of the future. We have the skills and equipment needed to carry out repairs on electric vehicles – the easier it is for people to look after their electric cars, the more commonplace they will become.
We truly believe that protecting the environment is about collective smaller changes that will add up to become big changes as we all work together to look after the environment. We're pioneering change in the transport industry, and our awards are proof that we're fully committed to adopting greener practices that are fit for the future.
"We're delighted that with support from ECA we have been able to achieve PAS2060. Everyone will be acutely aware of recent events around Europe that remind us that we all have a part to play in reducing carbon emissions."
Paul Williams, Owner and founder of C&P Panelcraft
"C&P Panelcraft have over their many years in business always had a reputation as a responsible repairer. By formalising this commitment to becoming carbon neutral, they will be actively reducing their emissions year on year as well as offsetting any outstanding emissions. We look forward to helping them on their ongoing environmental journey."
Steve Silverwood, Managing Director ECA Business Energy
Get in touch
Contact C&P Panelcraft – fill in our form and we'll be in touch shortly to discuss your vehicle.