C&P PANELCRAFT: A HIGHLY SUCCESSFUL COMPANY
C&P Panelcraft was founded in 1978 by Chris and Paul Williams. To this day, we still operate as an independent, family-run business. This informs our approach to customer service: it's at the heart of our business and is responsible for our committed approach to our work. You'll have a better customer experience when you choose us to look after your vehicle.
BS 10125 approved repairers
BS 10125 is the industry agreed technical specification for the process of vehicle body repair. It details the processes and procedures directly related to the safe repair of accident damaged vehicles.
This is the criteria to earn this accreditation: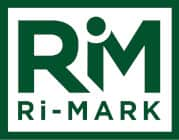 Correct repairs processes
Suitably trained, competent staff
Suitable tools and equipment
Safe, appropriate parts
Quality control procedures
National Body Repair Association
Members
We are proud members of the National Body Repair Association. This offers you additional protections as our customer, and it means we:
Comply with a strict code of conduct
Will treat you and your vehicle with respect
Work to the highest standards
Are backed by CTSI and the NBRA
From the very beginning, our customers have been central to everything we do. Building relationships helps us improve our service – we aim to make sure our service is convenient and reliable throughout the process. We've even won awards for our customer service.
Our customers have the right to expect high standards of quality, as well as fair repair prices. We care about the needs of our customers, remaining friendly, approachable and professional at all times to establish a relationship that's based on trust. As a family-run business, we know all about the importance of respect and honesty.
Our customer-focused approach means we have qualified, reliable people working on your vehicle. Our team implements our high standards in their everyday work and we value everyone who works for us. Think you could be part of the team? Learn what it's like to work for us.
Get in touch
Contact C&P Panelcraft – fill in our form and we'll be in touch shortly to discuss your vehicle.