For alloy wheel repair and refurbishment, contact C & P Panelcraft in Croydon
An alloy wheel repair and refurbishment service has to consist of reliability and professionalism. At C & P Panelcraft we implement this into everything that we do. When it comes to alloy wheel repairs we have a vast amount of experience, which has been built over almost four decades and because we are a family-run business, we know what great service is all about.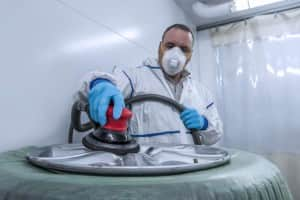 Alloy wheels can become damaged extremely easily. Kerb damage is one of the most common ways to damage alloys. Also, as our roads are littered with potholes your alloys can pick up scratches, dents and chips in no time at all. If you choose to come to us we can help to restore your alloys so they look as good as new.
If your alloy wheels have become damaged, you could benefit from our reputable alloy wheel refurbishment service. The aim of this service is to give your alloy wheels a lease of life in a simple and cost-effective way.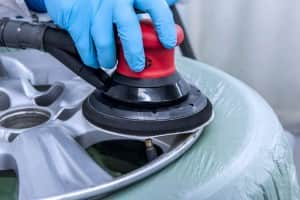 What does the process consist of?
We will inspect the wheels to understand the damage caused
We then machine out the damage
To protect the wheel, anti-corrosion techniques are used
All surfaces are prepared and primed
Using a low bake oven the primer is hardened
The wheels unique colour is then added
A clear lacquer is added to create the finish
The wheels go through the curing process
Wheels are then ready for tyres
The colour combination is not a problem for our trained technicians and at the request of the customer we can also powder coat wheels or change the colour completely if you prefer.
We have created services that encompass everything our customers expect. Reliable, friendly, efficient and trustworthy are just some of our qualities. Our staff are extremely competent and come with the reputation of being extremely well-trained.
To discuss your requirement contact us. Our trained technicians are always happy to help.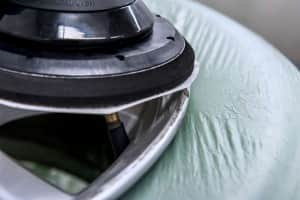 We have many different finishes available for your alloy wheels, the most popular are:
Matt black
Silver
Gloss black
Chrome
Polished lip
Diamond cut
As part of our service, we aim to offer our customers as much choice as possible.
To find out more about our alloy wheel service give us a call on 01689 846520 or email us at .