Audi approved repairers in Croydon
Only an Audi Approved Repairer can give you an Audi Repair Guarantee.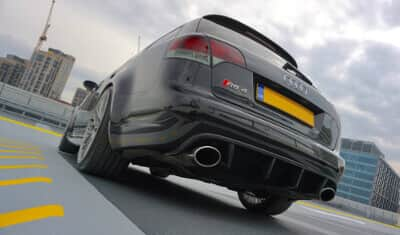 Remember it is your choice where your car is repaired. If your Insurer asks to divert to an alternate repairer please ensure that they are Audi Approved and not simply Insurance Company Approved. There is a big difference! http://audiapprovedrepair.co.uk/approved-crash-repair-centre-locator-map
Based in Croydon, our staff are fully trained in carrying out repair work to Audi's own standards. We use all the latest technology and innovations, using the methods of repair that have been specified by the vehicle's manufacturer. Whether your Audi has minor damage or has been in an accident and requires extensive body repairs, we can help. We work with all Audi models, providing the same high-quality service whatever your requirements might be.
Our Audi repair services
We can offer you a range of vehicle repair services, including:
If you need anything else, please just ask. Our team can help and advise.
 Approved repairers
We are an approved Audi repair centre. What does this mean for your vehicle?
A highly competent team will be working on your vehicle. Our staff are IMI qualified as well as Manufacturer qualified.
We fully understand the ins and outs of working on an Audi. We know the intricacies and pre-empt any difficulties to prevent them arising.
If you have an Audi vehicle on lease, it will usually need to be repaired at an approved Audi repair centre to comply with the terms of your lease.
Our direct relationship with insurance companies speeds up the process of authority and repair and we will keep you advised during this whole process, start to finish. Whether we are directly approved by an insurer or not, you can specify that you would like us to repair your Audi when submitting a claim or arranging repair work with the other party's insurance company.
All the latest Audi repair technologies
As approved repairers, we are used to working with all the latest Audi technologies on the market. We are one of the few repair centres authorised to recalibrate Audi's innovative LED Matrix Beam headlights, helping drivers to make the most of the high-precision illumination by ensuring they are working to their full capacity.
There has been a lot of insider talk in the automotive industry regarding Advanced Driver Assistance Systems (ADAS) and the importance of working closely with manufacturers in order to put safety at the forefront. By choosing an Audi approved garage, you are ensuring that any ADAS systems fitted to your Audi will be functioning correctly after repair.
Why choose C&P Panelcraft for Audi repairs in the Croydon area?
Free, no obligation estimates. Send over the details of the repair work you need and we will get in touch promptly.
Complimentary courtesy cars. Where relevant, we can provide you with a courtesy car during your repair at no extra charge.
BSI Kitemark accredited. An exacting standard, tested with frequent audits to prove that our processes are robust. This covers everything from the repairs themselves to the experience we give our customers.
Quality customer service. Our team always pay attention to detail and make sure all your questions are answered at every stage.
Repairs to Audi's own standards. Our Audi-approved status means we carry out repairs as specified by the manufacturer.
Request your free quotation or enquire further at your local Audi approved Croydon repair centre.
Email:
Request your quote