C & P Panelcraft, all the reliable vehicle repair services you need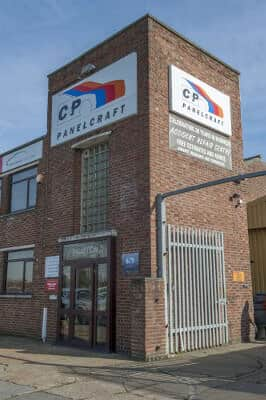 Founded in 1978 by Chris and Paul Williams, C & P Panelcraft still operates to this day as an independent, family-run business.
One of only a small number of accident repair centres in the UK, we are proud to be BSI Kitemark accredited. This demonstrates the quality of our highly skilled technicians, the methods we follow, materials we use and our modern equipment.
We are approved by most major insurance companies and are approved repairers for VW, Audi, Skoda, SEAT, VW Light Commercial and KIA.

Our aims
From our very beginnings our customers have been central to everything that we do. Building relationships is what helps us to improve our service. For our customers, having a car repaired is an inconvenience in many ways, so we aim to offer services that come with convenience and reliability throughout.
Our customers have the right to high standards and quality as well as fair prices when it comes to auto body repair. We aim to deliver all of this and more as part of our efficient services. We care about the needs of our customers, which is why we are friendly, approachable and professional. As a family-run business we know all about respect, care and honesty.
We are customer focused, but we also appreciate every single employee. They carry our business forward and implement our beliefs and high standards. Every member of our team is highly valued and highly skilled, one investment we continually make is in the training of our technicians.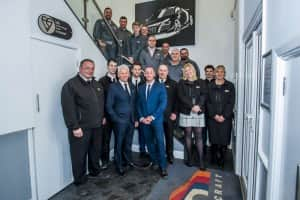 Our intentions
We want to give our customers a first class service. This involves value for money and complete reliability, so we develop our staff to enable them to work efficiently using the latest methods and equipment. This allows us to meet the needs of our customers in every single way.
Our services have to operate efficiently because this is what our customers expect. Our team members work alongside each other to recognise what each customer needs and to deliver a consistent service. We work responsibly and we take into consideration the needs of the local community as well as the environment.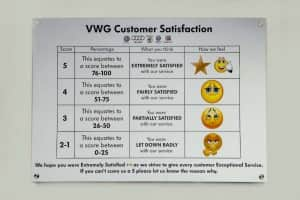 Our customer aims
Our main priority is to deliver a service that goes above and beyond the expectations of our customers. Our qualified and fully trained staff will meet our high standards while delivering an exceptional standard of care. All customers are treated fairly and equally, regardless of their status and needs. Our intentions are to act professionally and in a friendly and welcoming way, enabling us to forge relationships. We care about our customers which means we listen. All complaints are taken seriously and are acted upon promptly.
We rely upon our customers to help us improve. Our customers often tell us that our services meet their expectations and leave them satisfied in every way. We take customer care extremely seriously, and this has resulted in us winning a national award for the customer service that we have provided for LV customers.

C&P Panelcraft are proud members of the National Body Repair Association.
Click here to find out how this benefits you.
Environment
We are acutely aware of the environment and ensure that we as a company recycle responsibly.
To find out more about our services give us a call on 01689 846520 or email us at .