Save time and money with SMART repairs offered by C & P Panelcraft, Croydon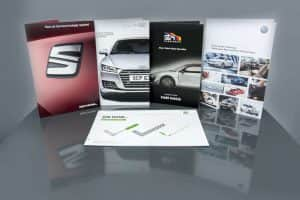 If you are looking for a vehicle repair body shop that you can depend upon for SMART repairs, then look no further than C & P Panelcraft. We are a family-run business, so we know what good relationships are all about. We have almost four decades of experience, and this allows us to offer a SMART repair service that is completely dependable. We are a Kitemark accredited and insurance approved body shop and as a result, our services are supremely efficient. There is no compromise on quality because we have highly-skilled and well trained members of staff that work to manufacturer standards.
We have experienced accredited Vehicle Damage Assessors and we use genuine manufacturer parts guaranteeing that you won't lose your vehicle's warranty – your car is in safe hands.
Think SMART
When a vehicle has some minor damage that is only a concern to the owner for cosmetic reasons our SMART repair service is the perfect choice. This service comes with a high standard of work and lower costs when compared to other body shops. Our 'Small to Medium Area Repair Technique' (hence SMART) is a service that takes very little time. There is no need to book your car into our body shop for several days as work is completed in just a few hours. Using our SMART option we can deal with paintless dent removal, cosmetic paint work, refurbishing your alloy wheels, repairing interior trim and upholstery as well as chips to your windscreen.
Our SMART service covers private and light commercial vehicles:
Paintless Dent Removal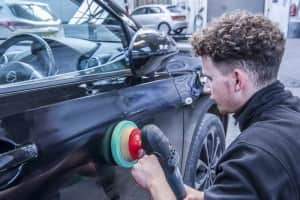 Dents can be an eyesore and they can also reduce the value of your car by a sizeable amount. At C & P Panelcraft we have the right equipment which allows us to carry out a multitude of bodywork repairs. This means that our customers can benefit from paintless dent removal and significantly lower repair costs. If your vehicle has a number of small dents and dings there is no need to panic. To you it may seem like a large amount of work, but to us it is a simple repair. We can even repair such faults without having to fill and paint.
This is the perfect solution for all small dents and door marks. Our technicians have the right skills and training to carry out this work to the standard that you expect. If you have any concerns regarding damage to your vehicle speak to us and we will provide you with expert and free advice.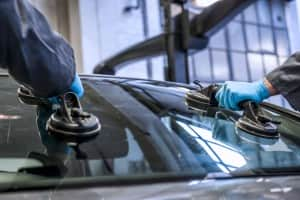 The old method of repairing chips in your windscreen would involve a complete replacement. This was costly and would often result in you having to cover the cost of your insurance excess. Our windscreen repair service makes it possible to repair glass chips. We achieve this through using a resin that has been created specifically for window chips. It bonds the glass so that it is as strong as it was before the chip – completely removing the need to replace the windscreen.
If your windscreen has a chip you need to have it repaired as quickly as possible. The smallest of chips could lead to a larger crack. This results in an increase in costs as a replacement will likely be required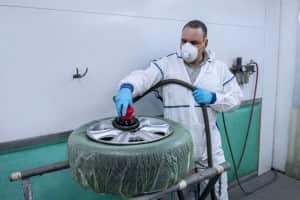 A damaged alloy wheel can detract from the looks of your vehicle. At C & P Panelcraft we offer an alloy wheel refurbishment service that really works and is professional in every sense of the word. If your alloy wheel has been damaged as a result of a pothole or kerb collision, has discoloured or corroded then we can help.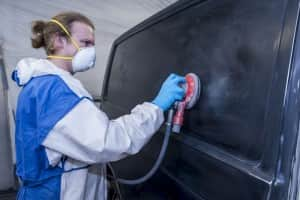 Regardless of the size of the paint job required for your vehicle, we have the qualified staff to handle it. This is because we have senior ATA (Automotive Technician Accreditation) technicians who are highly trained and can deal with cosmetic touch ups such as paint chip repairs through to complete re-sprays.
At C & P Panelcraft we invest a lot of money in the most up-to-date equipment. This guarantees that our paintjob is flawless, giving your vehicle a showroom look.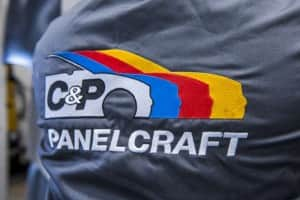 An interior can become damaged in a number of ways, all of which will affect the value of your vehicle. We offer an interior repair service that makes it possible for our highly-qualified technicians to repair damaged caused by cigarette burns, tears in the leather and wear and tear on plastics.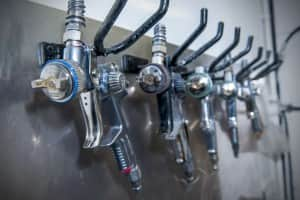 SMART repairs on body work is localised paint work with minimal trim removal – for example, for small areas of damage we will paint your bumper whilst in situ and then blend the paint and lacquer with the existing paintwork.
Our SMART service aims to offer an efficient, cost-saving solution for our customers. To find out more please contact us on 01689 846520 or email us at .