End of Lease Car Repairs | C&P Panelcraft
Return your lease hire vehicle without any unwanted invoices for repair works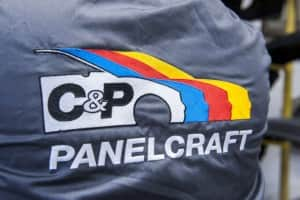 When the time comes for you to return your lease vehicle you will want it to look its best. As part of our services we offer an end-of-lease package for both private and commercial vehicles.  At C & P Panelcraft we can carry out an inspection of your vehicle that comes with no obligation. We use the 'Fair Wear and Tear' industry standard that is adopted by lease companies when we carry out an inspection. This means that we will be able to advise you on the work this is required and the work that is not, you will receive a significantly lower repair bill from us rather than your lease company.
Save yourself money, BEFORE you return your lease hire vehicle, bring it in to us and get a FREE quotation to avoid COSTLY repairs from your lease hire company.
We can carry out repairs to windscreens, remove and repair dents, chips and scuffs as well as alloy wheel repairs. This helps you to avoid premium repair charges when you return the vehicle to your lease company.
End of lease repairs for light commercial vehicles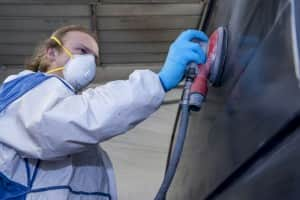 When light commercial vehicles come to the end of a lease agreement they are regraded and classed as working vehicles. This means that their general condition is expected to reflect wear and tear, we are well versed in the required condition that your commercial vehicle will need to be returned in so can advise you on the repair work that is required, as well as the repair work that will not be required.
If the vehicle has chips, dents or scratches to the body work then the lease company will impose a charge. We recommend that any damage is repaired before your return your vehicle. Your lease company will charge a premium to repair the damage so a proactive approach will definitely save you money.
Our customers deserve a service that is professional in every way. We build relationships by meeting the needs of every customer and our services are created to save you money.
For more information about our lease vehicle services please contact us on 01689 846520 or email us at .